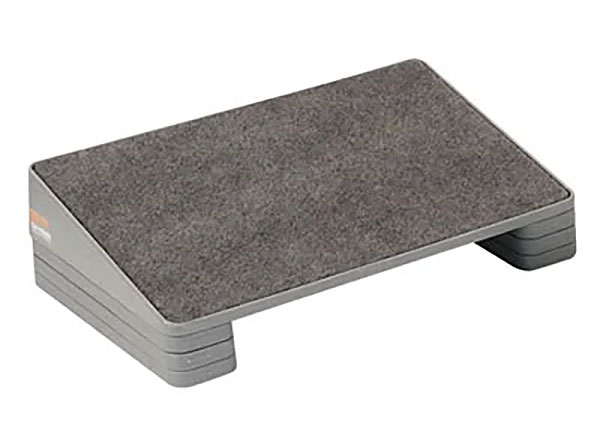 Fundamentals Adjustable Footrest CW2000
An adjustable foot stool that features height adjustability and slip resistant carpeted platform with an angle of 12.5 degrees.
Height of basic unit with one set of blocks is 36 mm at front & 105 mm at rear.
Each additional set of blocks adds 17.5 mm to the height.
Plate size: 460 mm x 310 mm
Max. height: Determined by number of spacer blocks added
Colour: Grey with charcoal carpet.