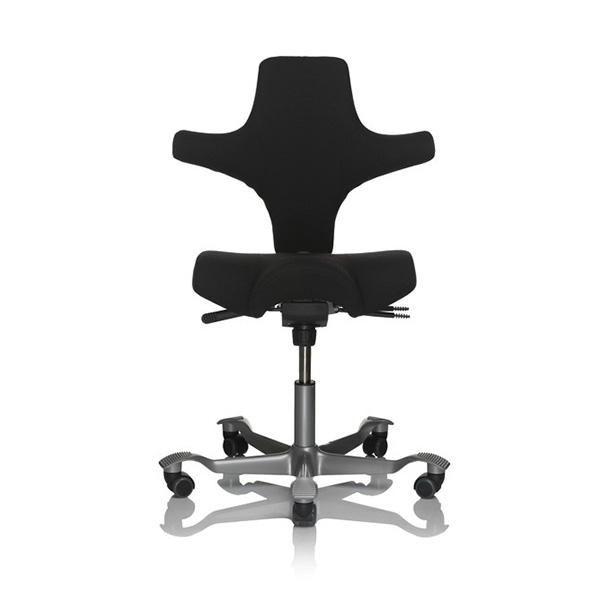 The HÅG Capisco chair offers unique advantages when used with height adjustable worktables. The saddle seat can be varied between seated and almost standing positions, allowing you to be dynamic, but still in balance.
No other office ergonomic work chair is so well adapted to working surfaces with different heights or to height adjustable work tables. HÅG Capisco saddle chair inspires you to try variation and new seating positions. Capisco means 'I understand' in Italian, and few office chairs meet the body's natural need for movement and variation as well as HÅG Capisco saddle chair.
Available in 3 styles:
With head rest
With back rest
Without back rest
Various colour options. Longer gas lift are available for use with height adjustable desks.
HÅG Capisco offers a range of seating positions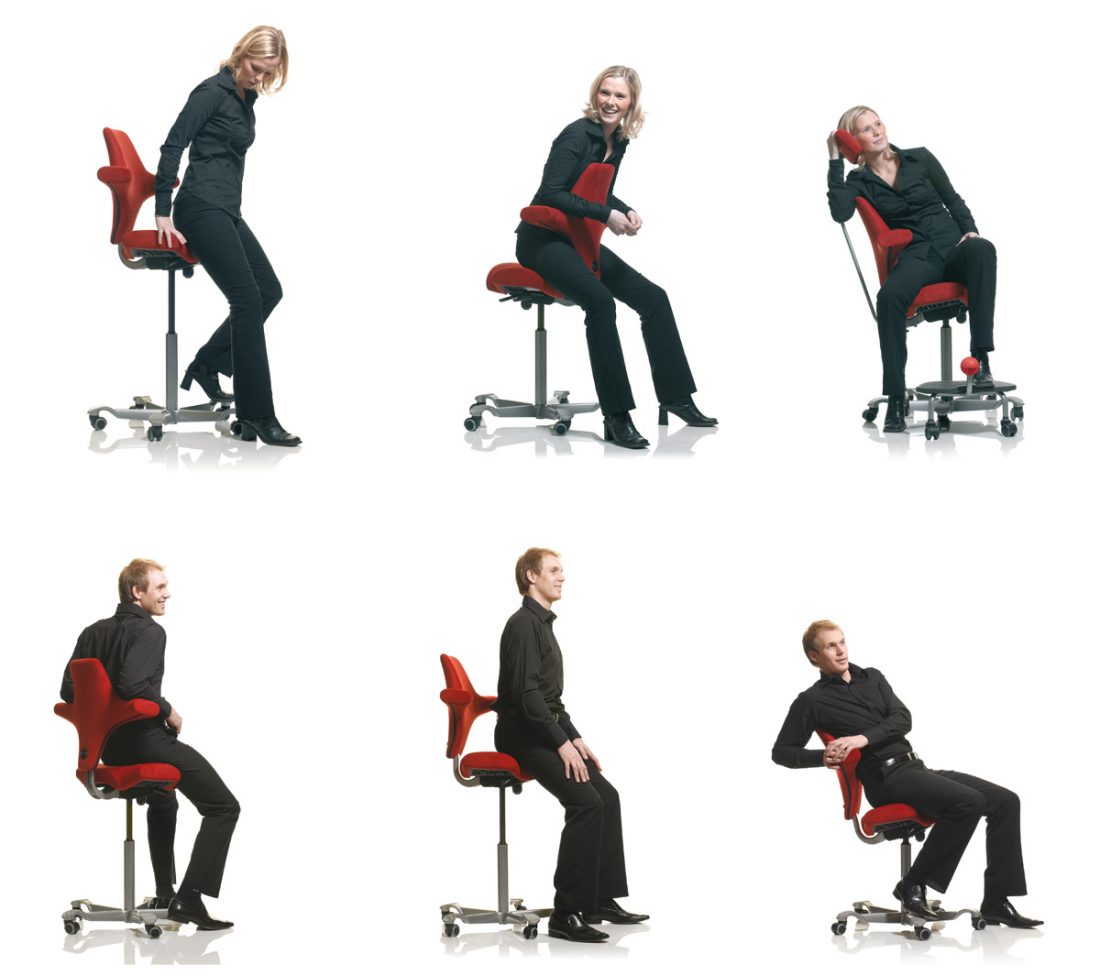 Capsico suits a range of office environments
Available in a range of colours and styles